There was a welcome at Garston Masonic Hall for the brethren of King David Lodge No 7256, and visiting brethren for the installation of Ariel Abel into the chair of King Solomon. The lodge was consecrated on 6 June 1953, which makes it nearly 70 years old.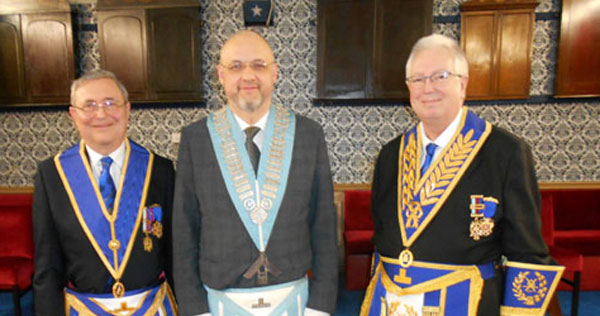 WM of the lodge Ian Niven opened the lodge in due form and completed the domestic business of the lodge including the election of officers for the February 2023 installation meeting.
The DC Andrew Ross asked the brethren to be upstanding for the admission of the Chairman of Mersey Valley Group John Murphy who was the representative of the Provincial Grand Master Mark Matthews. John was accompanied by other distinguished brethren. The WM gave John a warm welcome to the lodge.
Ian delivered an excellent ceremony installing Ariel after he had confirmed his obligation. The working tools were explained by Robert Beaver and Michael Rosen and the address to the WM was carried out by Ian Niven. On the completion of his installation, Ariel presented two cheques to John as charitable donations; £500 for West Lancashire Freemasons' Charity and another cheque for £200 for the Turkey and Syria Earthquake Disaster Fund.
After all the lodge business was concluded, the lodge was closed and the brethren retired to a drink's reception before the festive board at which John congratulated Ariel on his installation and to Ian on the way he carried out the ceremony.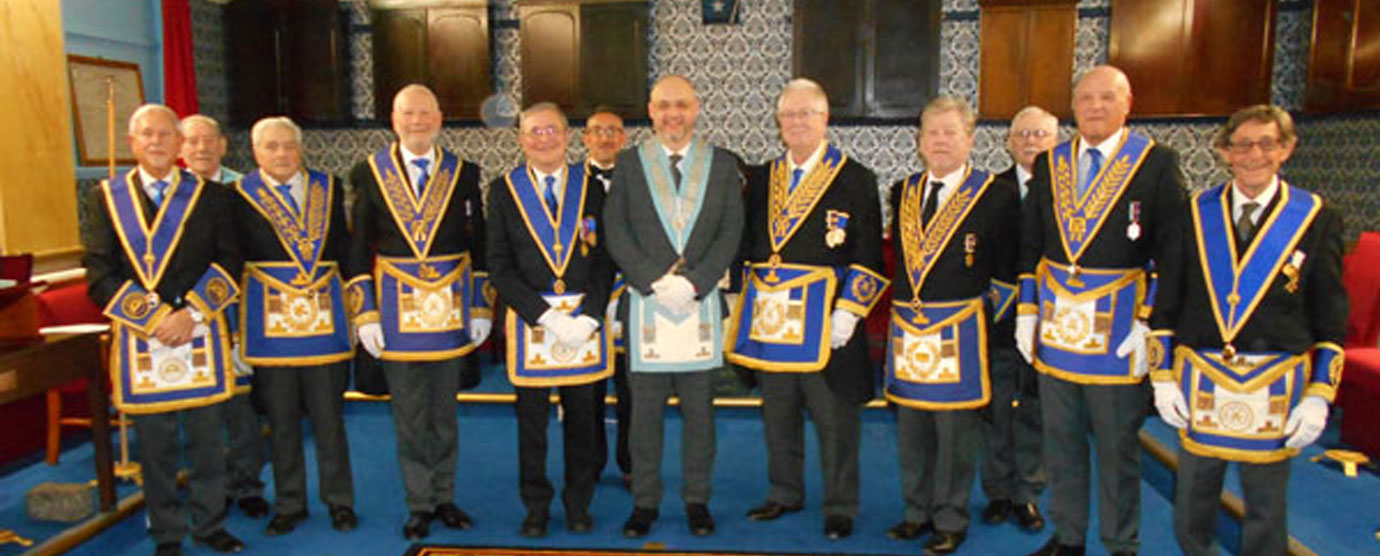 At the festive board in response to the toast to his health, John replied that this was Ariel's first time in the chair of this lodge and the message from the Provincial Grand Master is that Freemasonry should be enjoyed. John also mentioned about recruitment and that the lodge were doing well with a number of candidates waiting to be initiated.
John also mentioned that we have five venues in the region and that they are all worth a visit. He then moved on to mention retention as it is also important and we need to keep in contact with members who have not attended. In closing, John thanked the lodge brethren for their generous donations to the WLFC and if they knew of anyone who requires help point in them in the right direction for assistance.
David Jones presented Ariel with a hat which seems to be a custom of the lodge. It was an enjoyable night and Ariel mentioned that he had been approached on several occasions at the Princes Road Synagogue and that he made the decision to join the ranks of this very good fraternity based at Greenbank Drive Synagogue.