Anfield Lodge No 2215, which meets at Woolton Golf Club, was in buoyant mood to celebrate initiating a new brother. On this occasion the initiate was Scott Traynor who had been proposed by Doug Holgate and seconded by Keith Walton.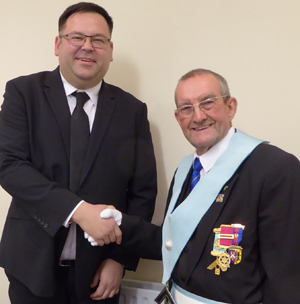 The WM Alan Ledger opened the lodge and asked the brethren to stand in respect of departed merit for Enrout William Merry PJGD, who had passed away recently and had been an honorary member of the lodge.
The next business on the summons was to confirm the minutes of the last meeting, after which the treasurer and secretary retired from the lodge to attend upon the candidate, they then returned to the lodge to inform the brethren that the candidate had signed the declaration and paid the necessary fees. The WM read out the details of the candidate, who was then announced in due form, being met by the senior deacon Steve Lyons and junior deacon Mike Tattersall, who escorted him throughout the ceremony.
Junior deacon Mike Tattersall presented the explanation of the first degree working tools and senior warden Eric Carroll delivered the 'charge'.
After Scott had retired to restore himself to his former comforts, he was readmitted into the lodge, where he was congratulated by the WM and then presented with his gloves. He was given an explanation of the symbolism surrounding the gloves by Harry White, who is a member of the mentoring team. Harry also provided Scott with an appraisal of the ceremony and wished him a long and happy association with the lodge, hoping he would enjoy his Freemasonry.
After the lodge was closed, the brethren retired to the dining room, where Mike Tattersall led the singing to the newly made brother.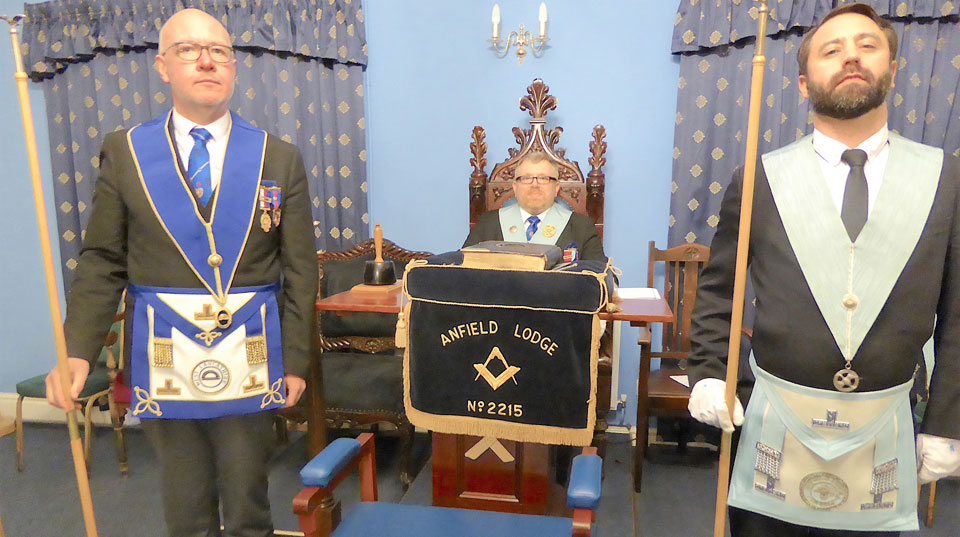 Story and pictures by Colin Roberts.