It was a welcome opportunity when Assistant Provincial Grand Master Andy Whittle was invited to be a guest on the New Daily Croissant show on Liverpool Community Radio hosted by Alma Brady.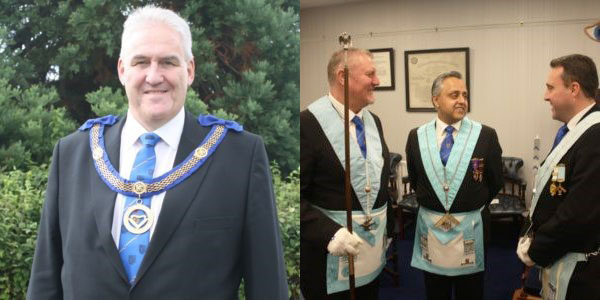 LCR FM is a brand-new radio station for the city of Liverpool and is the city's first and only OFCOM licensed community radio station, with a reach in excess of 200,000 listeners. It therefore gave Andy an ideal opportunity to share with the community the value of our organisation and to dispel some long-founded myths.
In what turned out to be a most engaging and friendly interview, Andy was able to explain a lot about Freemasonry in an open and frank way, and covered topics such as the origins of Freemasonry, women Freemasons, religion, the hierarchy and structure, and membership, dispelling some of the inaccurate rumours and myths which historically have tainted public perception.
In response to questions asked, Andy was able to explain the amount of time and money donated by Freemasons globally, as well as in Liverpool itself, citing examples including feeding the homeless, the vulnerable, PPE, supporting hospitals and carers and more.
One of the key messages that Andy was able to share was that application for membership was open to anyone irregardless of religion or social economic or cultural background, and explained the process, expanding on the ceremonies used to assist in the goal of making good men better.
You can hear the interview, in video format, by clicking this link.