Andrew Perry, a member of Heber Lodge No 4388 in the Wigan Group, rode in the annual 'Ride the Lights' in Blackpool with his son along with 60 other brethren and their families from across the Province.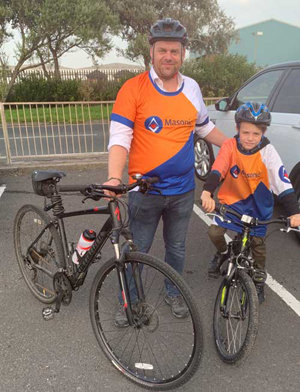 Andrew was sponsored by brethren from his lodge and brethren and companions from Corinthian Lodge and Chapter No 2350.
The brethren were taking part in the ride along Blackpool seafront to raise funds for the West Lancashire MCF 2021 Festival appeal.
Corinthian Lodge members donated £96.00, with a further £22.00 in Gift Aid. Corinthian Chapter members donated £105.00 with all donors Gift Aiding the sponsorship making a total of £131.25p.
Overall Andrew and his son made raised a total of £249.25p for the Festival.