The WM Martin Stewart welcomed 19 visitors to the Lodge of Chivalry No 3974 Olde English meeting. Six of the visitors were gentlemen interested in becoming Freemasons.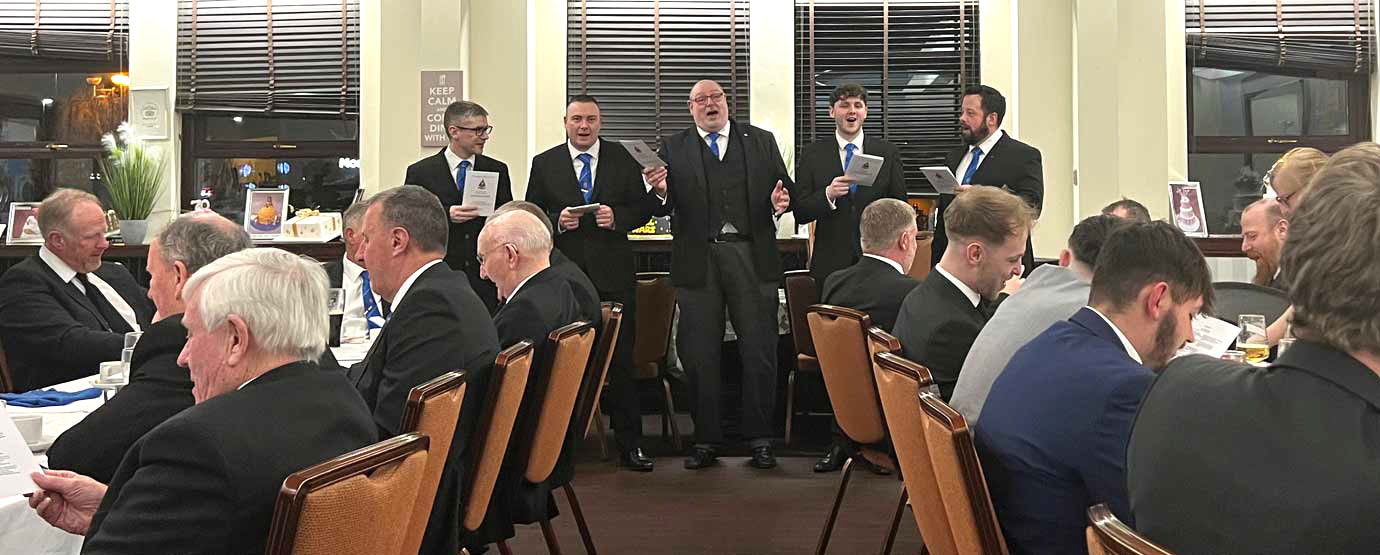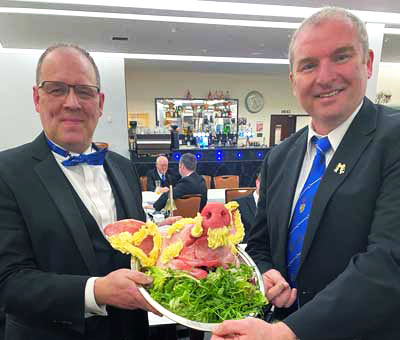 The lodge has traditionally held a past master's night before the Olde English festive board. At this meeting the director of ceremonies, David Dugdale, took the WM's chair to pass Alex Sharp to the degree of a fellow craft. David was assisted by the WM, Martin Stewart who acted as senior warden, Brian Wilson remained as junior warden, the lodge mentor, Colin Frodsham acted as senior deacon, John Duckworth acted as junior deacon and the secretary, Mark Holloway acted as inner guard.
The festive board was a traditional Olde English meal with five courses. During the meal the junior members of the lodge were appointed as stewards under the direction of Mark Holloway, the senior Provincial grand officer in the lodge.  Mark was the 'fines master' who imposed traditional fines for drinking foreign ale, or for some a soft drink!! The fines raised £105 for charity with a raffle raising a further £200.
During the course of the evening the stewards sang the steward's song 'Three little lambs Baa Baa Baa' which several visitors offered to pay extra fines to stop them singing!
The raffle prizes caused some consternation with the waitresses, when they saw a 'pig's head' on a platter for the lucky winner of the first prize, Paul Smith the WM Arthur Stanley Lodge No 3469.