Members and guests of Yachtsman's Lodge No 3698 met in the Geoffrey Hirst Masonic Suite within Woolton Golf Club for an initiation ceremony. The WM David Keay accompanied by his wardens and deacons processed into the temple and took their respective seats and the WM quickly despatched the opening business.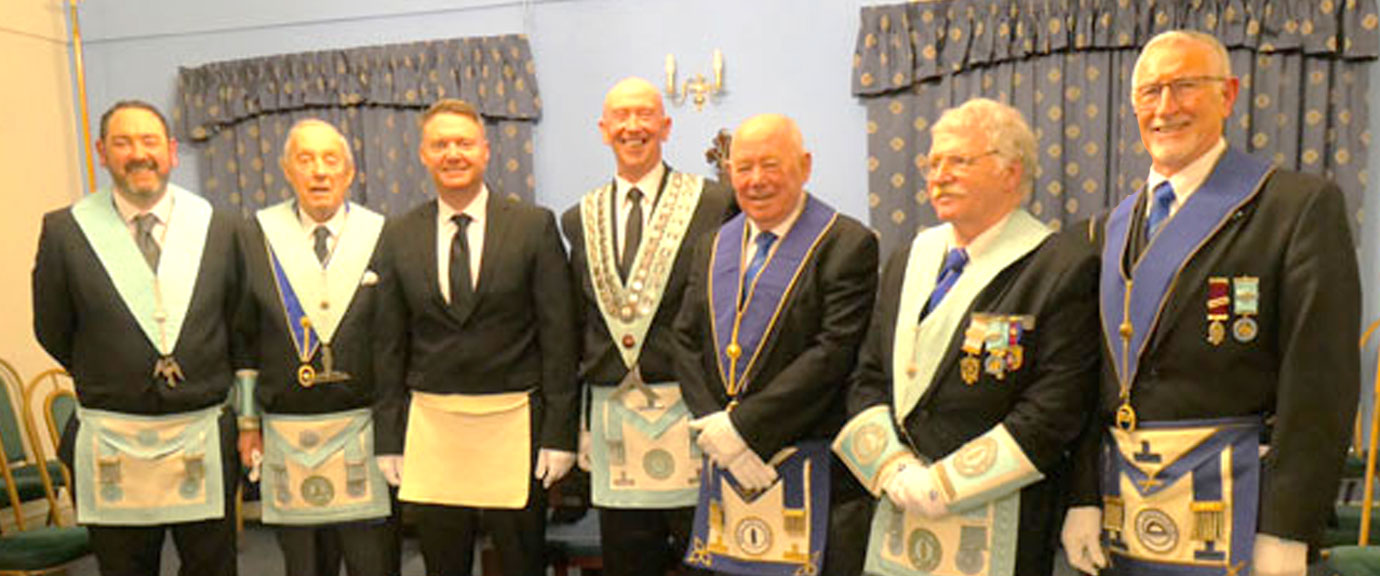 A ballot was taken for the potential candidate Daniel Kendal, which proved unanimously in favour. The treasurer and secretary retired from the room to attend upon Daniel and on their return informed the WM that Daniel had signed the Declaration Book and paid the usual fees.
Daniel was announced in due form and entered the lodge accompanied by junior deacon Andrew Atchison and acting senior deacon Steve Lyons. Daniel answered the usual questions and then took his obligation. The rest of the ceremony was conducted with precision showing how much hard work had been put into providing Daniel with an initiation he will never forget. The explanation of the first degree working tools was confidently provided by Jim Campbell and the charge by senior warden Danny Crichton.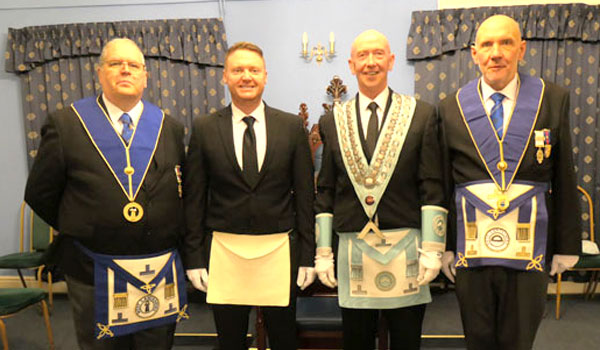 With the initiation ceremony concluded, Daniel retired to restore himself to his former comforts and on his return group mentor Hughie O'Neil presented him with a pair of white gloves and informed him of the reason we wear them. Daniel took his seat amongst his new brothers. After the risings, the lodge was closed in due form and the brethren retired to the dining room to partake of an excellent festive board.
The Provincial Grand Membership Officer Neil Ward provided an update on the current statistics within the Province saying that in the year September 2021 to August 2022 there had been 500 enquiries and in the year September 2022 to February 2023 there were already 448 enquiries and the membership team were working hard to place prospects.
Hughie O'Neil then had the very pleasant task of presenting Daniel with a Forget me Not lapel badge, saying that the flower was considered a symbol of fidelity and faithfulness and described its origins during the war years.
Hughie informed Daniel that Masonry gave £33,000,000 to charity in the year 2022.
With great gusto the brethren welcomed their newly made brother by singing the entered apprentice song. The final toast of the evening was given by the tyler John Hibbert.

Story and pictures by Colin Roberts.