On a warm spring evening the brethren and guests of Derby Lodge No 724 met at the Geoffrey Hirst Masonic Suite within Woolton Golf Club to raise Andy Barr who had been initiated in 2010 but due to pressures of work, had been unable to attend since being passed in late 2010.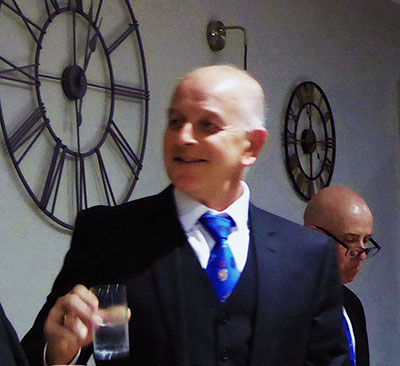 The WM Graham Fairley, accompanied by his senior warden and acting junior warden David Spear opened the lodge in due form and the usual business was conducted. The lodge was about to be opened to the second degree when David Spear was taken ill. Fearing for his safety he was accompanied out of the lodge where he was attended upon by the first aiders.
The lodge director of ceremonies Steven Williams asked if there was any brother who would volunteer to take the junior warden's chair and quickly Mike Fox offered his services for the remainder of the ceremony which continued with the lodge being opened to the second degree. Andy Barr was asked the usual questions which he answered with confidence and then retired from the lodge.
Graham opened the lodge to the third degree and Andy Barr was regularly announced and met by the senior deacon Keith Lindsay and junior deacon Steven White who escorted him throughout the ceremony. Andy was raised to the sublime degree of a master Mason and retired from the lodge to restore himself to his former comforts and on his return received the traditional history from David Spear who had recovered sufficiently to return to the lodge. David provided a faultless delivery of the traditional history and the working tools. Graham thanked the officers of the lodge, especially David Spear and acting junior warden Mike Fox.
A collection was made which Graham informed everyone was to be added to the raffle and would be donated to the Ukraine appeal. The lodge was duly closed and the brethren retired to the festive board, where during a lull in the proceedings a raffle was held, the proceeds of which together with the collection raised £225.
Despite the drama of David being taken ill in the lodge, the lodge officers performed a very dignified and sincere ceremony which was appreciated by all present. An excellent evening was brought to a close by the tyler Tommy Lunt proposing the final toast.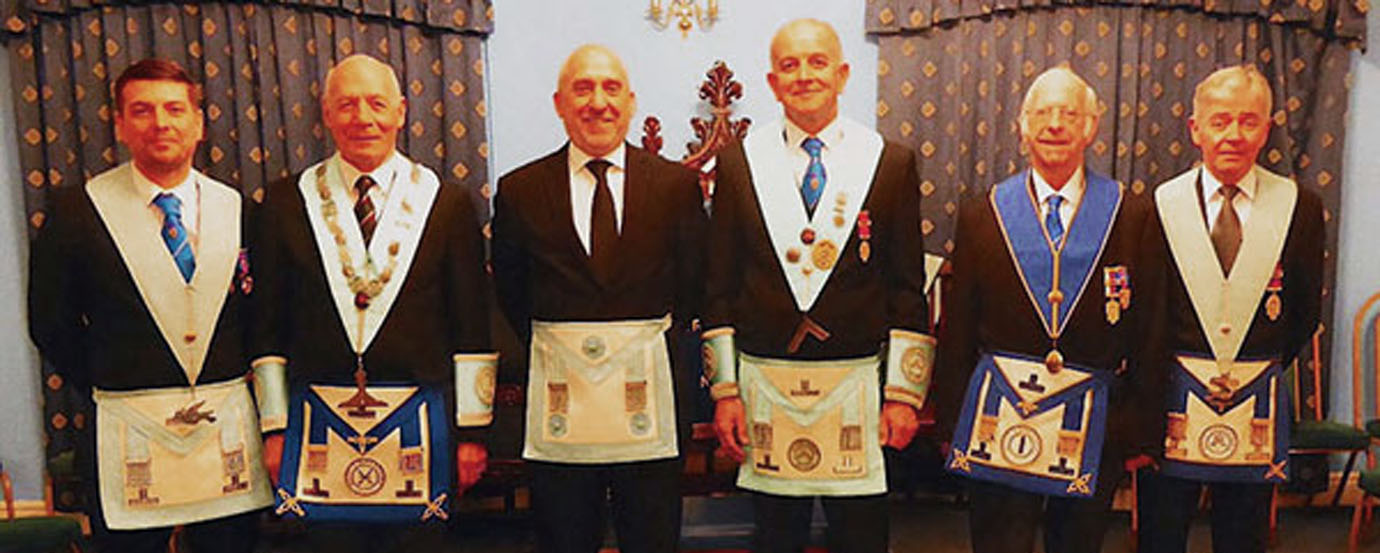 Story and pictures by Colin Roberts.