Garston Masonic Hall was the meeting place for the exaltation to take place at Royal George Chapter No 4119, and in readiness for the exaltation, the three principals opened the chapter in due course.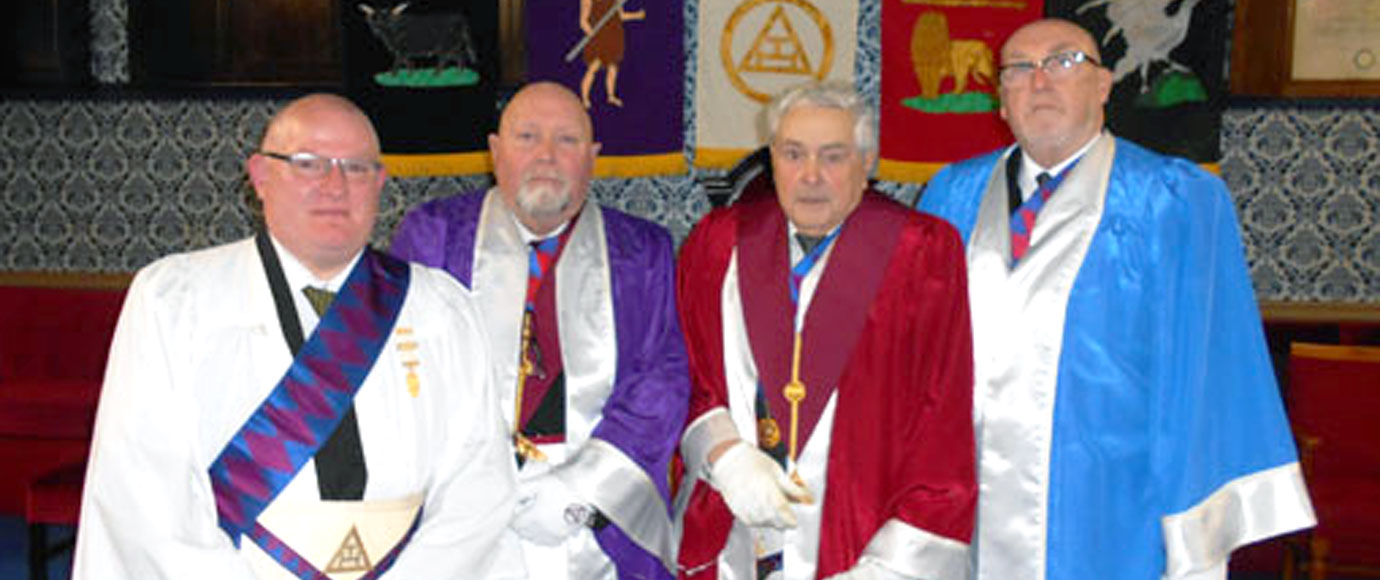 First principal Barry Elman completed the domestic business of the chapter and then the ballot was taken for Alan Sephton which proved to be unanimous in favour. Barry requested that Stephen Kayne prove the candidate prior to the exaltation.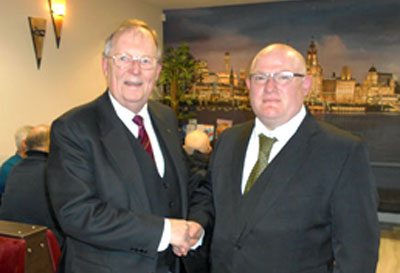 The exaltation proceeded with Alan which proved to be an excellent ceremony delivered with sincerity by Barry and Stephen to Alan who seemed at ease during the whole ceremony with each part explained in detail and with understanding of the proceedings. On completion of the ceremony the chapter was closed and the companions retired to a well-attended festive board.
At the festive board, Colin Rowland, in the responding to the toast to grand officers said how it was an absolute delight to attend the chapter and how he had enjoyed the ceremony. The candidate needed to know what was required and did not seem worried at any time which was excellent in the way Barry had conducted ceremony and the outstanding work from Stephen Kayne which made for an enjoyable evening. Colin then proceeded to give Alan information on Royal Arch and congratulated him on joining the chapter.
John Gibbons, in responding to the toast to the visitors, said it was a pleasure and joy to be to be back in Garston and that he had also brought his son with him who new into the Royal Arch. John added that it had been good night at the chapter with the way words were delivered.
Alan thanked all the companions for the work done in the chapter and said it was an enjoyable evening, especially when the light was restored, and hoped to have many more enjoyable evenings in the chapter.