A wise man once said: "Where there's a will there's a way."  When it comes to the South Fylde Group, there is always a willingness to support the community as much as they can.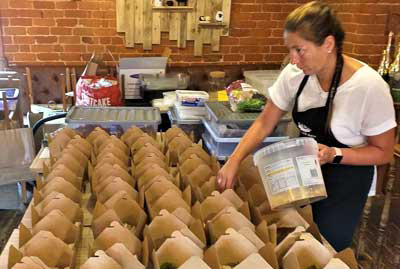 In this instance, the group had originally planned to host an afternoon tea to support the widows of the group in a similar way to those hosted in Poulton-le-Fylde and St Annes in November 2019.
However, due to the current COVID-19 restrictions being faced by everyone, it was not possible to gather that many people together for a similar event. For that reason, the group officers put their heads together and utilised the extensive network of lodge almoners, along with some military-precision, in planning to collate a list of 69 widows and brethren who it was deemed would appreciate an afternoon tea.
Setting to work to find an innovative solution to overcome the current restrictions, a deal was struck with The Black Sheep Tearoom in Lytham who offered to deliver all 69 afternoon teas individually! This allowed them to ensure that all appropriate social distancing was observed and over the course of two days all 69 afternoon teas were gratefully received.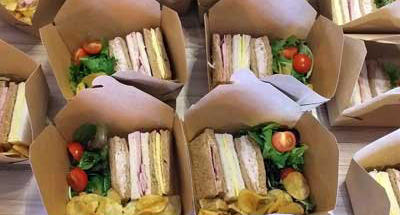 A quote from one recipient was: "What a wonderful afternoon tea I received last week, I really enjoyed it. The presentation was lovely and the contents delicious. Please pass on my thanks to all the brethren involved. It is so very kind of you all to keep thinking of the widows especially at this time and in such a clever way."
The funding for this activity was provided by a grant from the West Lancashire Freemasons' Charity. On this occasion it has allowed the South Fylde Group to provide a lot of cheer and happiness in what has been a very challenging time for many of those in receipt of a small gesture of kindness.
Watch this space for other endeavours which the South Fylde Group has planned for the near future!