Adrian Killinger was initiated into Antiquity Lodge No 178 in 1976 and is now a member of Wigan Lodge No 2326 that meets at Bryn Masonic Hall.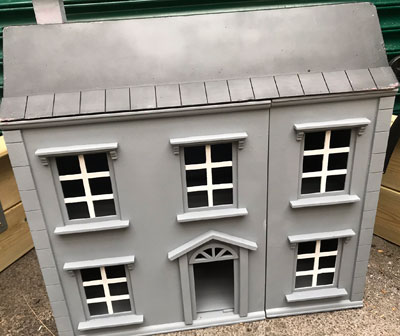 He has always kept himself busy since he retired from his scientific services role at Heinz a few years ago and he has now taken on the role of inner guard as he begins his journey to the master's chair. As well as his husband, father and grandfather duties, he was secretary of Wigan Lodge for three years and also helps as steward and supporter of West Lancs Freemasons Rugby Union team, but his passion has been supporting St John's RC School in Burscough, where he repairs and builds furniture, wooden toys and school equipment.
Adrian commented that there is always something that needs repairing or a request to build something for the playground and he enjoys utilising his joinery skills to the benefit of the school. He added that when he is asked why he does it, his reply is always: "I like doing things for the future."
Unfortunately when the school closed early in March, Adrian wasn't able to continue with his voluntary work but as the school is getting closer to reopening, Adrian is looking forward to picking up where he left off and continue to maintain all things wooden at the school.

Article and pictures by Ian K Dawson.