It is often said that at a festive board, when having sat next to a brother with whom one may not perhaps have had the chance to speak to for a while, one finds out things that one may not have known about that person before. It may be that you both share a common hobby or pastime or have something in common which heretofore was unknown to you.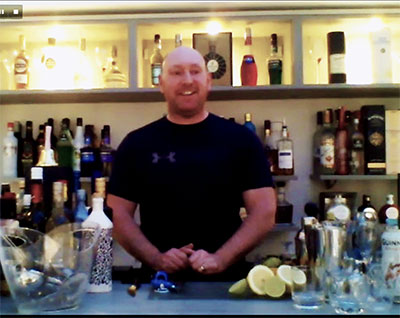 This was certainly the case when, during one of our fortnightly Zoom calls, Darren Fulton of Adelphi Lodge No 6819 said that he would like to hold a cocktail-making class, being a mixologist of some repute. In no time at all the date was arranged.
Darren kindly emailed a list of ingredients and beverages required to make four easy to make cocktails.
1. Whisky Royale; whisky, champagne, fruit garnish (berry of choice).
2. Irish Car Bomb; Guinness, Baileys, Jameson's.
3. Long Island Iced Tea; whisky (or bourbon), gin, vodka, rum, tequila, coke, lemon and or lime to garnish.
4. Whisky Sour; whisky, lemon, egg white, simple syrup, cherry and lemon to garnish.
A quick look at the inventory of ingredients and having checked all of the various kitchen cupboards, drink cabinets and the like, a trip to the supermarket was in order to make all four cocktails on the list.
Cocktail making ingredients collected and assembled, it was an exciting wait for the day of the Zoom meeting and for that 7:30pm start-time when the mixing magic could begin and the cocktails-making class would start.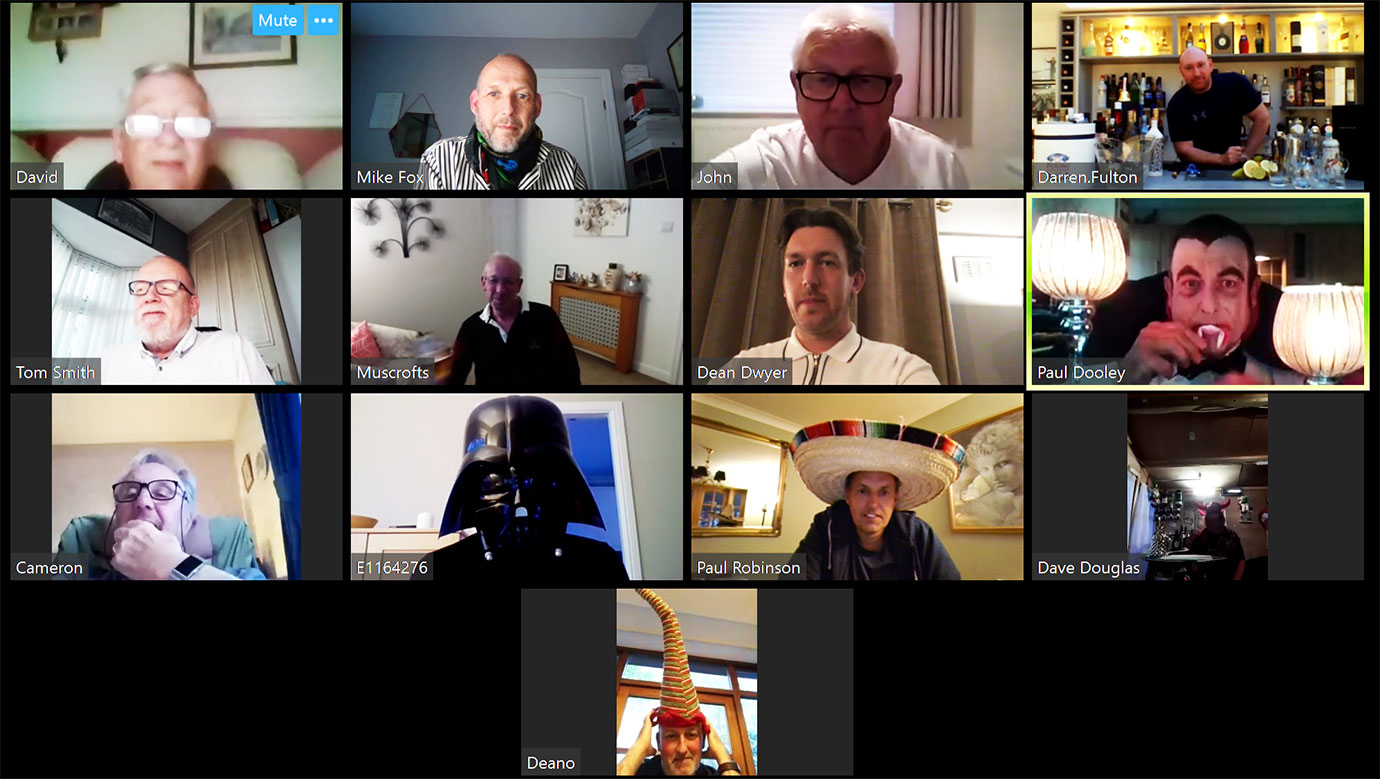 Director of ceremonies Paul Dooley made an excellent suggestion that it would be a good idea for the brethren 'to make an effort and dress up for the occasion', but it appears that a few didn't get the message – or simply that nobody could work out what they had come as!
Darren took his time and went through the cocktail-making steps, explaining at each stage the measures to be used and what the finished cocktails should look like, including many instructions as to whether cocktails should be shaken, stirred or just simply mixed.
Judging from the Zoom video it was mostly shaken! By being very patient and explaining the same processes many times, the assembled brethren managed to make and enjoy a number of the cocktails.
Discussions then continued as to which was the best cocktail and all present agreed that when the lockdown was over, all were looking forward to being served drinks in the Empire Room at the Adelphi Hotel, Liverpool at a regular festive board meeting by the lodge's very own mixologist Darren Fulton.
So next time, when we are lucky enough to be allowed to speak with a brother at a festive board, take the time to find out something new – you never know, they may be a mixologist too!