Merchant Taylor School was the venue for the brethren and visitors of Old Crosbeian Lodge No 4992 that is part of the Ormskirk and Bootle Group. Included in the visiting brethren were grand officers Steven Kayne and Peter Levick.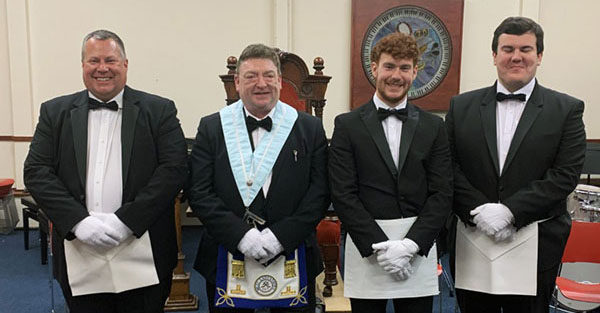 Steven and Peter had attended to witness the rare ceremony of initiating David Collins and his two sons, Jakob and Joshua Collins. After rearranging the music room, the lodge was opened in due form by the WM Peter McGrady and his regular officers. After the dispensation was confirmed, the rare ceremony of a triple initiation could begin.
Prior to opening the lodge, all three candidates were kept in a separate room and then one by one, they were called upon. It was only fitting that first to enter the lodge was the father David. The junior deacon Chris Clay took control and in a confident manner guided David around the lodge to the WM where he took his obligation. At this juncture the ceremony was halted and in turn Jakob and Joshua entered the lodge separately to take their obligations.
The director of ceremonies Paul Grainger, assisted by senior deacon Ian Donaldson and junior deacon Chris Clay took over from the WM and the ceremony was continued. After leaving the temple to restore themselves to their personal comforts and on their return, all three were presented to the junior warden David Cains for the first degree working tools.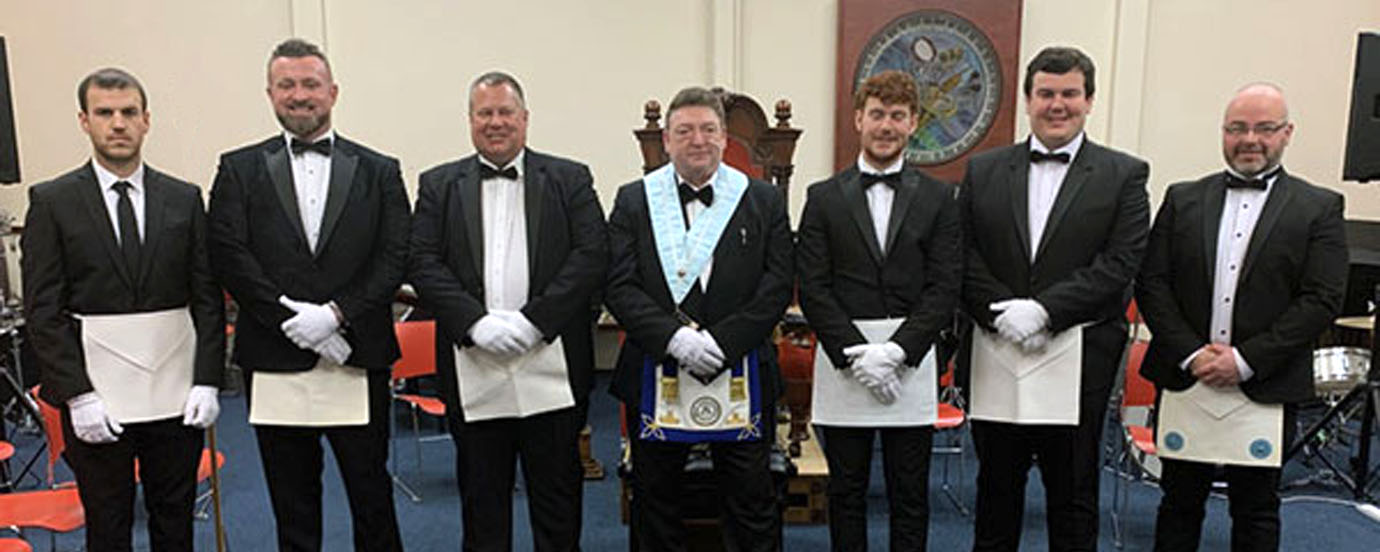 Following the presentation of the working tools, it was then on to the senior warden Ian Elsby who presented the charge after initiation in what was a word-perfect manner, to the acclaim of all those present. To say that it was a good ceremony would not do justice to the obvious hard work put in by all the brethren of Old Crosbeian Lodge.
After the lodge was closed and the music room returned to its usual format, everybody proceeded to the library for drinks and the festive board, which was a themed Burns night and it was the immediate past master Dr Mark Hughes who addressed the haggis.