Something quite remarkable is happening at Foxhall Lodge No 7484. Over the last decade or so, and by the admission of the brethren, this wonderful lodge of enthusiastic and happy Masons has fought a battle of ever declining numbers against all apparent odds. In very recent years, they reluctantly reduced their meetings to four a year as they simply had no business to transact. With resignations and exclusions, membership was faltering at an alarming rate.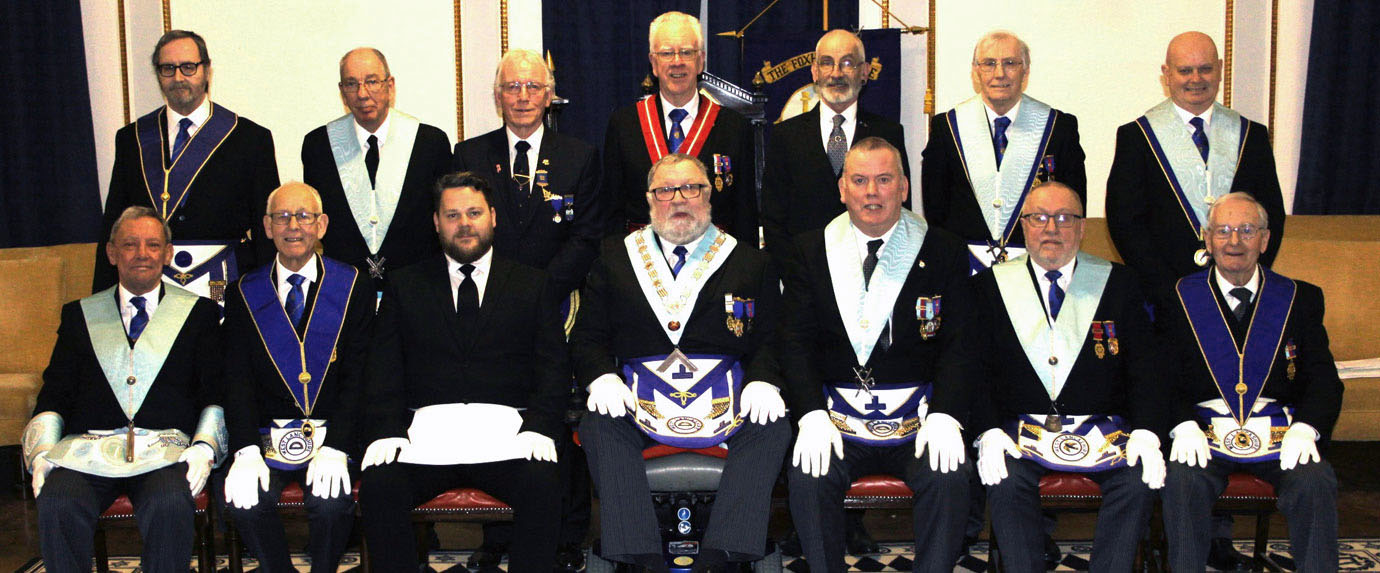 However, as a measure of their desire never to give up and a collective willingness to break with tradition for the sake of the future of the lodge, the brethren took the decision to move their meetings to a daytime slot, and after that, made an application to move their Masonic home from Poulton-le-Fylde to St Annes Palace.
Whether it is serendipity or the result of brilliant strategy, Foxhall Lodge is suddenly undergoing a renaissance in its fortunes. With candidate after candidate lined up for initiation and with joining members coming left, right and centre, this is a lodge that is rapidly growing in stature.
Indeed, Foxhall Lodge's February 2023 meeting was a delightful trio of firsts. This was to be their first official meeting at St Annes Palace which attracted around 40 brethren to attend from 11.00am onwards. In so doing, they became the first ever daytime lodge to meet at The Palace, and topped it off with an exceptional first degree ceremony to the admiration of all present.
Director of ceremonies Juan Topping took the chair from the WM Roy Sibley to perform an almost faultless ceremony of initiation with the working tools delivered by Dave McKee and the charge after initiation by Derek Lewthwaite.
In attendance to witness the wonderful display of ritual were Past Assistant Provincial Grand Master David Randerson and South Fylde Group Chairman John Robbie Porter.
The formalities were followed by a sparkling and good-humoured festive board consisting of a magnificently presented full English breakfast by Lee Munro and the staff of Masonic Event Catering.
With these standards of ceremony and hospitality, it is most likely that the regular meetings of Foxhall Lodge will prove to be a highly popular attraction in the years to come at St Annes Palace.