Although Downshire Lodge No 594 started their final meeting before the summer break on a sad note the mood was somewhat happier at the close. One of the oldest lodges still meeting in Liverpool, it was consecrated 1 July 1851, and on the formation of the group structure just prior to the beginning of the Great War it was placed within the 'Sixth Liverpool Group' and meeting as it does today at Liverpool Masonic Hall, Hope Street.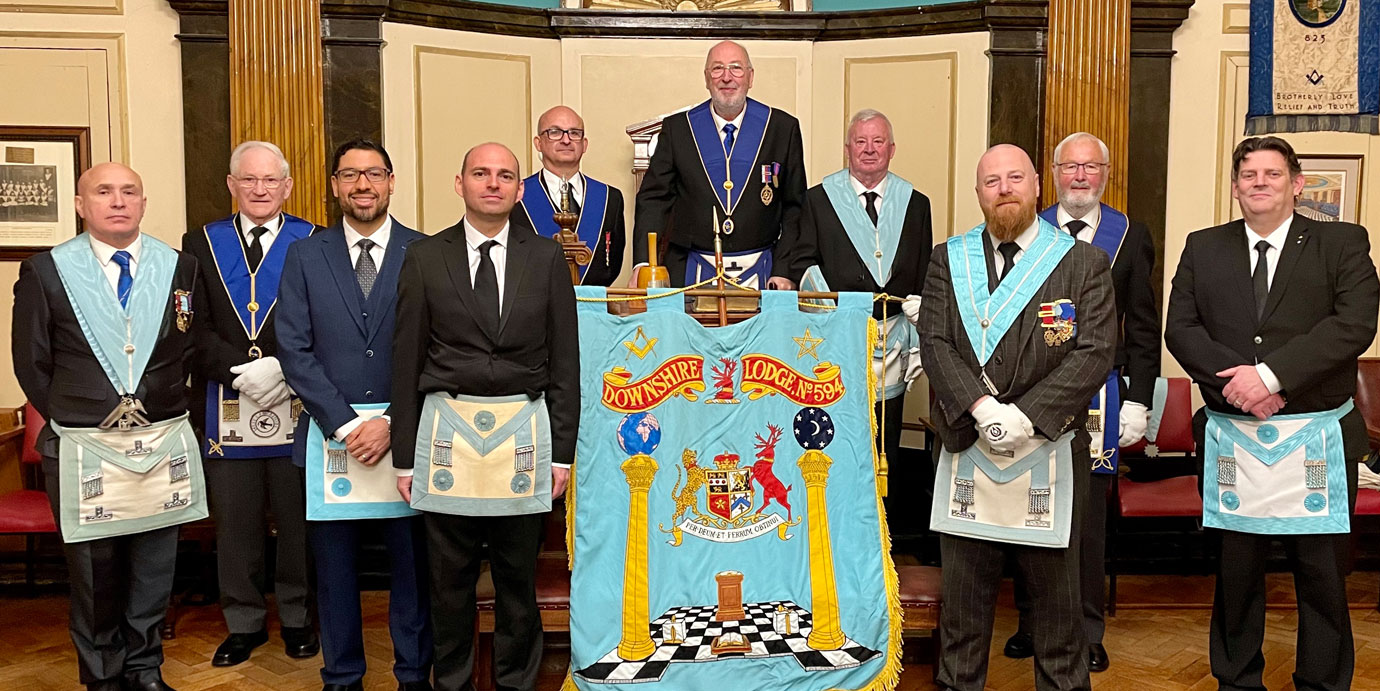 The recent meeting was opened in compliance with the Bottomley workings by the WM Geoff Gill, whose first duty was to call the brethren to solemn order. This was in respect to departed merit for two long serving members, Alexander Fairborn Gould and David Owen Jones PPJGW. Both born in 1939, Alex was a quiet dignified gentleman who due to a busy life chose not to seek preferment within the Lodge, while David, an accomplished musician and lodge organist served as WM first in 1986 and again in 1998.
A happier note was struck with the next item of business being the ceremony of raising for Chris Kontovas to that of a master Mason. Geoff Gill opened to the third degree before handing over to his great friend and guest Ian Richards of Beacon Lodge No 5357, from Runcorn.
Ian performed a brilliant ceremony of raising, with Geoff presenting the traditional history. Terry Longworth then completed the evening with the description of the signs used abroad, explanation of the tracing board and a full description of the working tools of the degree.
Geoff thanked all who had helped out during the ceremony, and although the lodge has a number of excellent ritualists it has proved over time that taking onboard the advice given to share the work it makes for a more interesting ceremony. He added that the new season will soon be upon us, and it has been a booster for Downshire to know that they will have at least three new members when the season reopens in September.
Alongside the election of officers, it is likely that the lodge will be having a talk by either the Blood Bikes or the Widows Sons, the Freemasons International Association for bikers. On closing, the brethren moved to the dining room for an excellent festive board.