Royal Arch Masons of Ormskirk Priory Chapter No 4007 were honoured by the presence of Godfrey Hirst, Third Provincial Grand Principal, at their installation at Ormskirk Masonic Hall.

Also in attendance supporting Godfrey were, Assistant to the provincial Grand Principals Malcolm Alexander, Ormskirk and Bootle Group Chairman Graham Chambers, group vice chairman Derek Midgley and acting Provincial Grand Steward Bill Griffiths.
Dean Scrutton was installed as first principal by Colin Higginson; John Wootton as second principal by Dean Scrutton and Paul Robinson as third principal by John Wootton.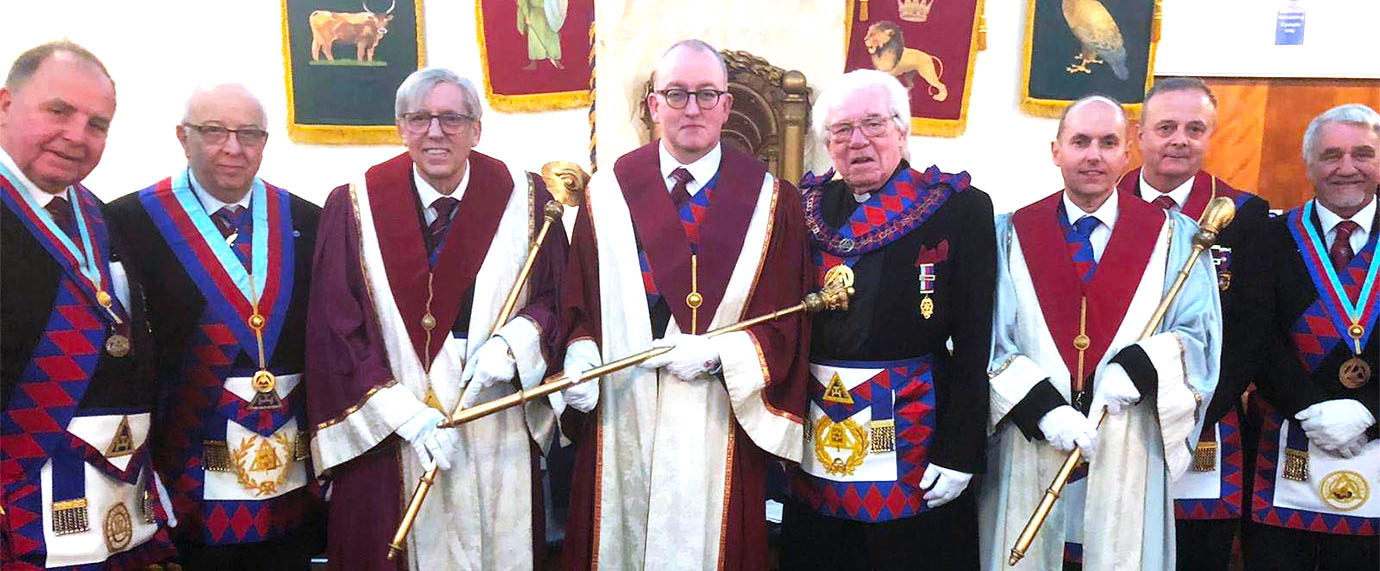 Andy Clarke gave the address on the first principal's robe, followed by Phil Powell who gave the address on the second principal's and Chris Cullen gave the address on the third principal's robe.
Godfrey Hirst then gave an excellent address to the companions of the chapter, during which he pointed out the vast differences in ritual between chapters and how each was unique in its own right. He had found the evening's ritual and installation of the three principals most varied and interesting and congratulated the companions on their contributions.
The ceremonial drew to a close with the chapter's donations to charity being presented to Godfrey Hirst; £100 to the Friends of Tithebarn, £100 to the West Lancashire Freemasons' Charity and £100 to the Ormskirk Masonic Hall.