Members and visitors of Anfield Lodge No 2215 met at the Geoffrey Hirst Masonic Suite within Woolton Golf Cub to witness a new member being initiated. The WM, Gary Devlin, welcomed everyone and opened the lodge.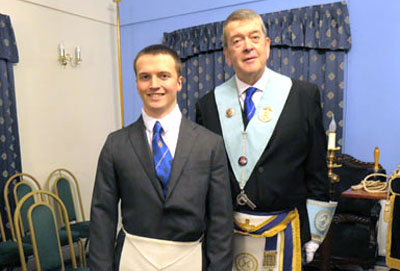 The usual opening business was quickly dealt with so that the treasurer and secretary could attend upon the candidate and on their return, they informed the WM that the candidate Ben Smith had completed all the necessary paperwork.
Ben Smith is a young man in his final year of his degree course, who had made enquiries into Freemasonry via the Pathway scheme, was regularly announced by the tyler and after the WM had been informed of his readiness, Ben was met by the acting senior deacon Andy Mooney and Ben's seconder and junior deacon Matthew Parkinson who was being watched eagerly by his father Derek Parkinson who is a Past Assistant Provincial Grand Master.
Carefully escorting Ben throughout the ceremony were Matthew and Andy. The working tools of the degree were presented by the junior warden Stephen Lyon and the senior warden Tommy Lunt had the pleasure of presenting Ben with his apron. Tommy also presented the ancient charge in fine manner.
At this point, Ben retired from the lodge in order to restore himself to his former comforts and on his return Mersey Valley Craft Group Mentor Hughie O'Neil welcomed Ben and presented him with a booklet which explained the initiation ceremony to him.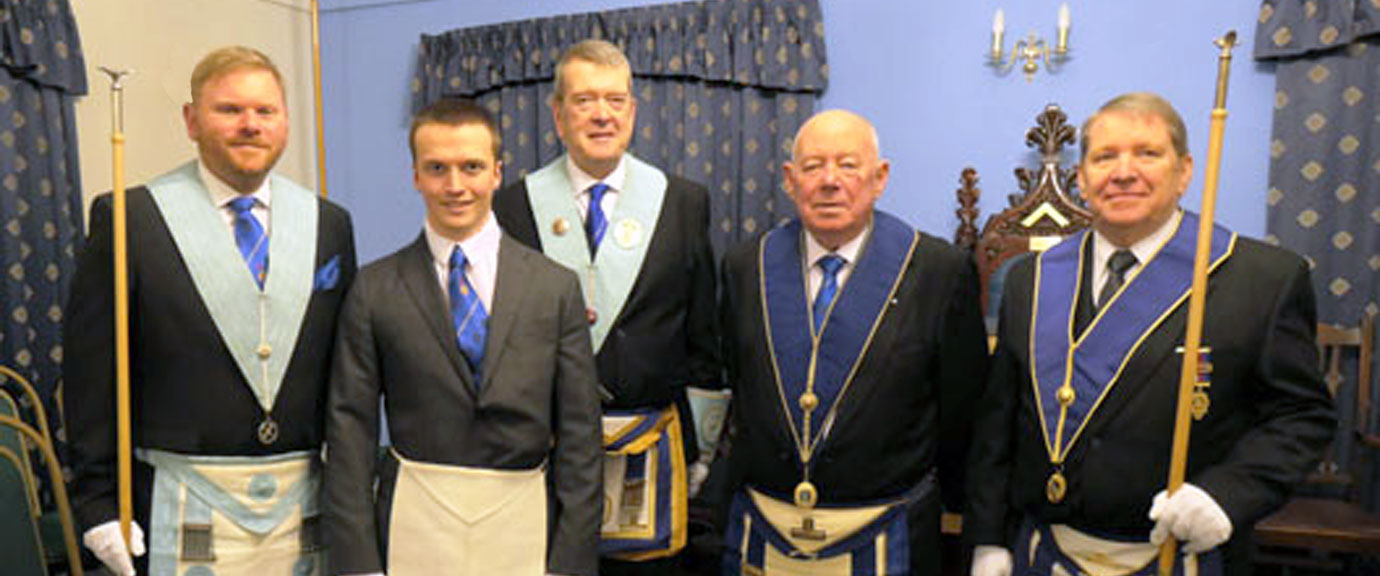 After the lodge had received communications from the secretary, Gary Devlin closed it in due form so that the festivities could continue at the festive board which was very lively. During dinner a raffle was held which raised £50
Hughie O'Neil proposed the toast to Ben and gave him some insight to the people who had taken part in the ceremony asking them to stand as he identified the work they had done, and in closing presented Ben with a Forget-Me-Not lapel badge. It was at this point that all brethren sang the song to the initiate in rousing style.
Ben now had the opportunity to respond to the toast to his health and in doing so said that there was a terrific atmosphere in the lodge, and that he hoped to do the lodge proud by being an active Mason. The evening was concluded by the tyler proposing the last toast.
Story and pictures by Colin Roberts.