After having been elected at the chapter meeting in January 2020, the three principals of Henry Cook Chapter No 1021 were eagerly anticipating the installation into their respective chairs at the next meeting of the chapter.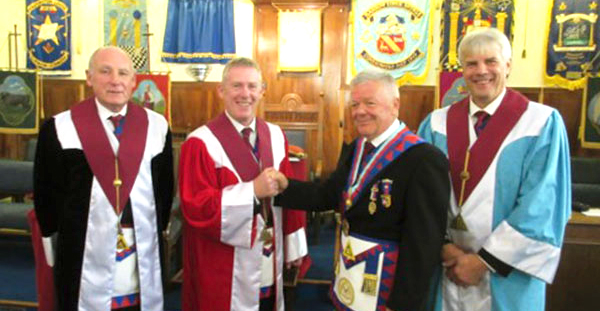 Unfortunately, no one could see the disruption and global pandemic that an emerging virus would cause.  Like many others, Henry Cook Chapter could not meet from March 2020 until the new Masonic season of 2021. After an 18-month COVID induced delay, the companions of Henry Cook Chapter hosted their installation meeting at the Masonic Hall in Barrow. The Grand Superintendent was represented by Provincial Grand Scribe Nehemiah Chris Reeman who witnessed a textbook ceremony that all present agreed was worth the wait!
Outgoing and installing first principal Scott Deakin installed his successor Chris Grey in an exemplary manner, with Barrie Bray and Ian Thompson taking the chairs of second and third principals respectively.  The address to the principals was delivered faultlessly by Scott's father-in-law (and chapter scribe Ezra) Harry Chatfield. After bringing the greetings of the Grand Superintendent, Chris Reeman was presented with a cheque for £500 for the West Lancashire Freemasons' Charity.
The chapter also appreciated the support given by Provincial Grand Stewards, Steve Plevey and Henry Cook Chapter's own Graham Benson; Provincial Grand Charity Steward Phil Preston; Provincial Deputy Grand Director of Ceremonies Barry Fitzgerald and Provincial Deputy Grand Registrar George Fox. Two of these companions travelled from the Lancaster Group, demonstrating once again the close fraternal bonds between the Furness and South Lakeland and the Lancaster Groups.
At the festive board following the meeting, Chris Reeman took great pleasure in presenting the lapel pin to Harry Chatfield, his designated successor as Provincial Grand Scribe Nehemiah.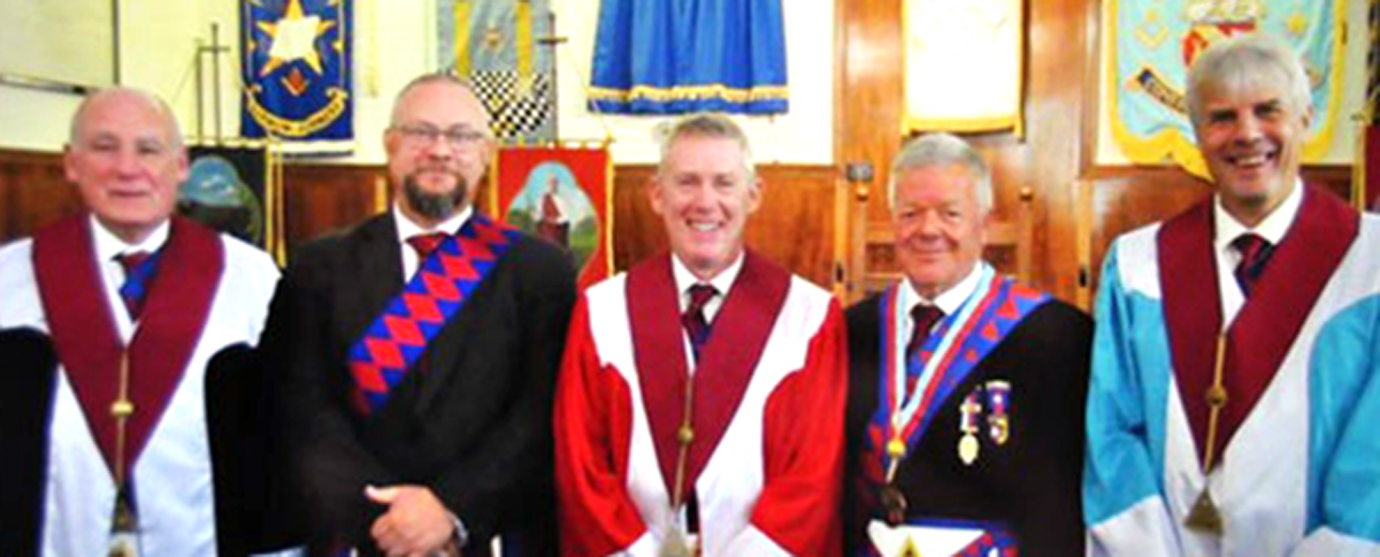 Words and pictures by Dennis Laird.