In flinging its doors open to the public during Heritage weekend, Blackpool Masonic Hall attracted a wide diversity of visitors; from a varied range of nationalities and social backgrounds.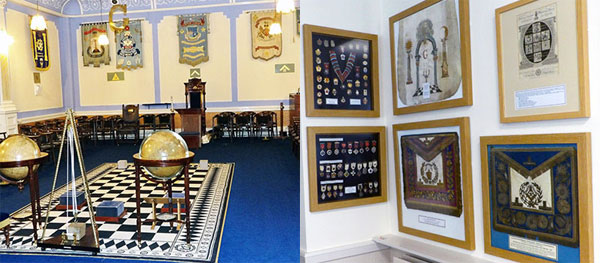 Local Masons were on hand to welcome them and conduct tours around the Victorian edifice, providing an entertaining and informative visit to each of the proletariat, some of whom had come from far-flung lands such as Poland, South Africa and Korea. Others had travelled from Glasgow and Edinburgh, some from Ipswich, Reading and London, whilst others were from closer to home: Manchester, Blackburn, Liverpool, Newcastle and Morecambe. Even the locals came out in force.
Although the numbers represented a broad demographic selection, they were unanimous in their responses to the tours. Fascinating, enlightening, brilliant, highly informative, excellent and friendly were the most prevalent remarks.
Of particular interest were the extensive Masonic museum and opulent lodge room; both major hits with all the visitors.
But, perhaps the most valuable message they took away with them was the hospitality and friendliness of the Masons who conducted the tours. That was the weekend's greatest success.