On what would usually be a very sad occasion, the final members of Penwortham Chapter No 5874 came together and delivered a very graceful and respectable final convocation. The eulogy at the meeting was presented by Ian Cuerden, who has been a member for 52 of the chapter's 58 years.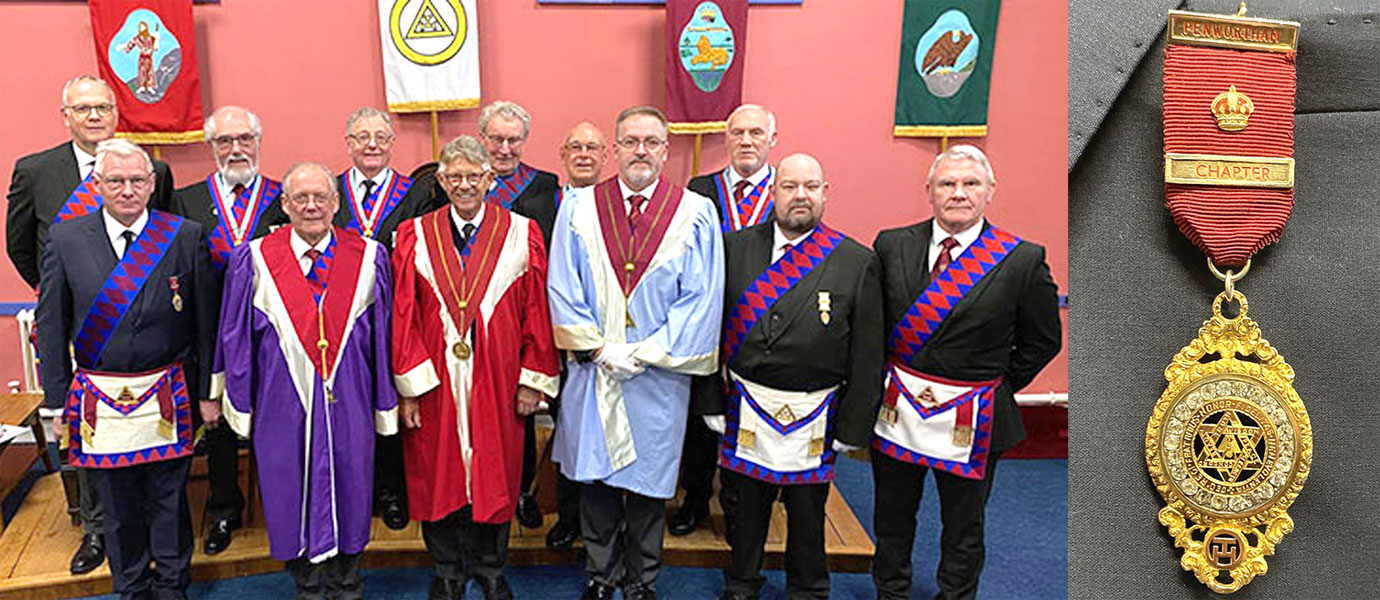 Penwortham Chapter was consecrated by the then Grand Superintendent L E Rutherford on 6 October 1965 after the coming together of Penwortham Lodge No 5874 and Priory Lodge No 6027 members, plus other companions from both Preston and Leyland chapters, encouraged primarily by Ronnie Hawkes.
Amongst the founders was George Herbert Bath, 'the grand old man of Preston Masonry', who attended well into his 90s and whom the smaller lodge room is named after. Other early companions were Percy Frearson, Ernest Pickering, Frank Bede Young OBE, Austin Waterhouse and Ian Puleston James MBE, all who made big impacts inside and outside of Freemasonry.
Another notable companion was Norman Allen, a quietly spoken gentlemen who assumed the role of father of Penwortham Chapter and gifted the chapter and its members a 15ct gold jewel known as the J N Allen Jewel, which was still proudly worn by the chapter's immediate past first principal and has now been gifted to the museum at Preston Masonic Hall.

There were many other Freemasons listed within the eulogy that will forever be remembered for their selfless actions, perfect ritual and tireless dedication to the roles and offices they championed. As the final convocation ended, the chapter handed over its charter, closing the book on Penwortham Chapter, but continuing its legacy through the other chapters its members join.
Despite having more members than some other chapters in the group, it was due to continued low attendance that led to the members closing Penwortham Chapter before it was taken out of their own hands. Those members who were present delivered superb ritual and I am sure any chapter will be happy to welcome them as joining members.
The festive board after the meeting was still full of great conversation and happy smiles. Assistant to the Provincial Grand Principals Paul Hesketh was in attendance with group chairman Peter Allen, who both shared heartfelt words with the present members of Penwortham Chapter.
In closing this report, the following is the final section of Ian Cuerden's eulogy: "To conclude, Penwortham Chapter No 5874 will never lose its lustre in our heart's companions. Happy to meet, sorry to part, and wherever our paths might take us, we shall surely be happy to meet again."
The eulogy presented by Ian Cuerden is an exemplary peace of work which focuses on the many achievements of past and present members and the fine work they did as Freemasons. To read the full eulogy