It was a marvellous evening held by the companions of Stanley of Bickerstaffe Chapter No 3511 at the January 2023 installation of the new first principal Anthony Prior who had only in the previous few days been proclaimed as WM of Harmony Lodge No 580, which also meets at Ormskirk Masonic Hall and is part of the Ormskirk and Bootle Group.

The chapter was honoured by the presence of Deputy Grand Superintendent Christopher Butterfield. Also in attendance was the group chairman Graham Chambers and his vice chairman Derek Midgley, as well as grand officers Malcolm Alexander and Frank Umbers, who is also the assistant director of ceremonies of the chapter.
Christopher, group officers and grand officers were all accompanied by three acting Provincial grand officers, Bill Griffiths, Paul Dooley and Kevin Byrne, adding greatly to the pageantry of the occasion. All of whom were masterfully co-ordinated and kept in check by the Provincial Deputy Grand Director of Ceremonies Ian Halsall.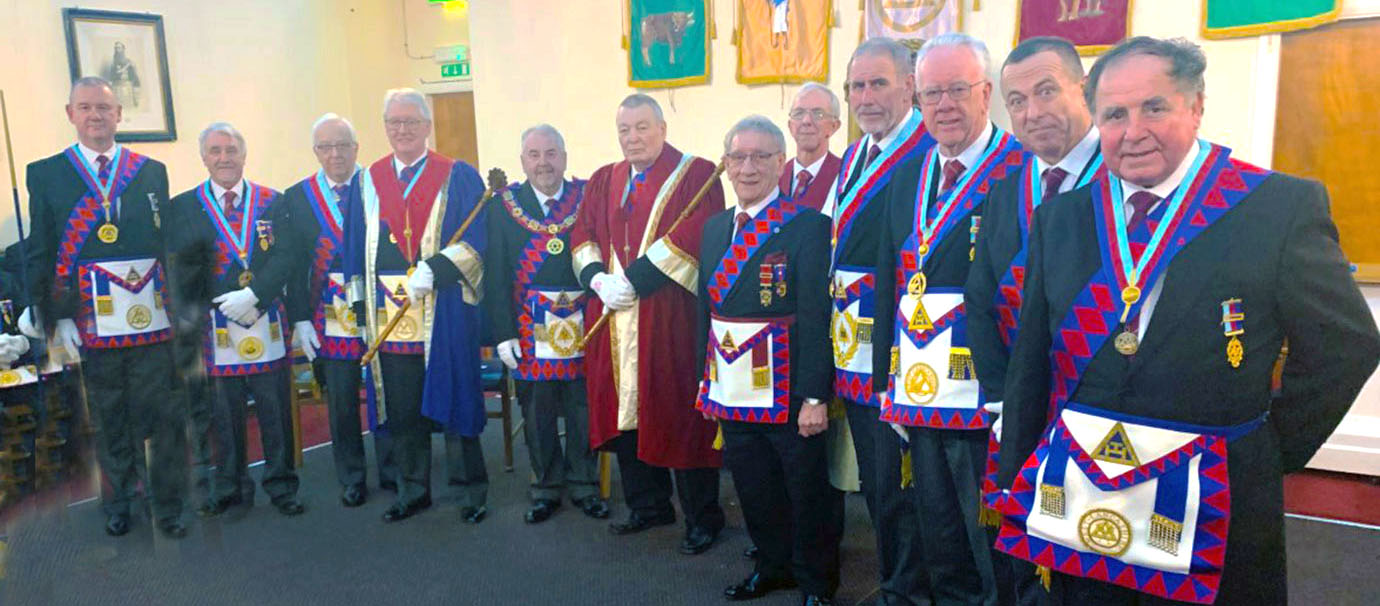 During the ceremony itself, the outgoing first principal Malcolm Sandywell thanked the companions for their support during his year in office. Ian Tupling gave a wonderful address to the new first principal, Ray Tompsett gave the address to the newly-installed second principal Ian Clark and Gary Evans gave the address to the third principal David Southward.
Once installed, Anthony presented cheques to Christopher on behalf of the chapter for; £150 to Tithebarn, £300 to the West Lancashire Freemasons' Charity and £300 to the Ormskirk Masonic Hall, a magnificent total of £650, for which Christopher thanked the companions for their very generous donations.
Christopher then congratulated all the companions who took part in the ceremony, in particular the junior companions, equally commending the more senior members.
At the festive board, Christopher gave an interesting and insightful address to the companions regarding the future of Royal Arch Freemasonry.