The Masonic Charitable Foundation (MCF) has launched a £1,000,000 three-year partnership with Age UK to fund a new project called 'Later life Goals'.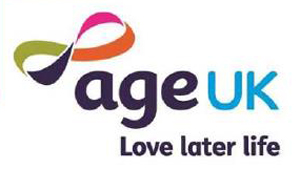 Through Later Life Goals, Age UK will offer tailored support to older people going through major life transitions such as bereavement, a partner going into care, retirement, financial hardship, reduced mobility or a serious health diagnosis. The project will focus on the wider goals that each person hopes to achieve rather than solely on their immediate problems, including loneliness.
Through face-to-face sessions, often in the person's home, Age UK's advisers will help older people to identify their goals for later life such as 'to have more money' or 'to get out more'. Once goals have been set, the advisor will help the person to identify the skills, support and social networks they will need to achieve those goals.
Indeed, the MCF is committed to supporting older people and through their 'Later Life Inclusion Grants' are supporting charities that help people to overcome barriers to actively participate in society in their later years.
These grants will help people who face social isolation or loneliness due to reasons such as financial hardship, care responsibilities, a decline in physical or mental health, or life transitions including retire-ment or bereavement. Their sup-port will help to provide a range of services to support the physical and emotional needs of people as they age, including community-based programmes and access to healthcare, transport and technology.
There are over 200,000 older people in the UK who haven't spoken to anybody in the past month. Financial difficulties and poor physical health are two of the recognised factors that can lead to social isolation and our almoners are asked to remember that the MCF can help with daily living expenses, supporting children in full-time education and one-off expenses.
The charity may also be able to help with mobility equipment so if you think somebody is in need of assistance please contact in the first instance your Admin Care Officer for further advice.