With summer up and running, the Group Chairman's 2019 Charity Ball took place in Widnes Masonic Hall.  It was an evening of fun, games, music and dance not to mention one of the best meals ever served at a charity ball. Throughout the evening funds were raised enabling a donation of £4,000 to be made by the Widnes Group Chairman Neil Pedder to his chosen charity, the Cathie Stankevitch Foundation.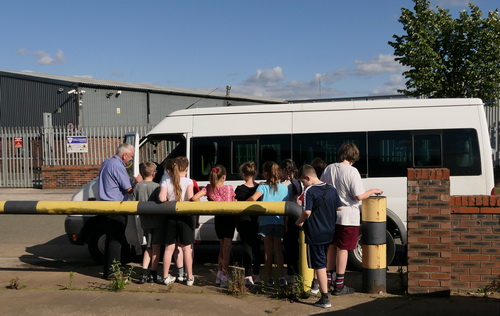 John Stankevitch is a former Widnes rugby player who played for both the Vikings and St Helens during his rugby league career. Sadly, his mother was cruelly deprived of her life in a car accident back in 2015 and it was in her memory that John set up the Cathie Stankevitch Foundation. Its aim is to give disadvantaged children an opportunity to play sport and engage with others in the safe environment of a youth club.
The charity supports disadvantaged children and young adults in the local communities who face barriers to living a normal life.  As well as running a youth club, the foundation also provides projects and workshops that help teach essential life skills to young people.
Once such project is in partnership with Matt Fiddes Martial Arts. It is a self-development project that improves self-esteem and self-confidence of children through martial arts techniques.  The project takes place during school hours and is a six-week programme of one-hour sessions. The sessions incorporate lots of actions as well as discussions around topics that include discipline, focus, enthusiasm and respect.  The feedback from local schools has been fantastic and now there is a waiting list of other schools that want to have access to these sessions.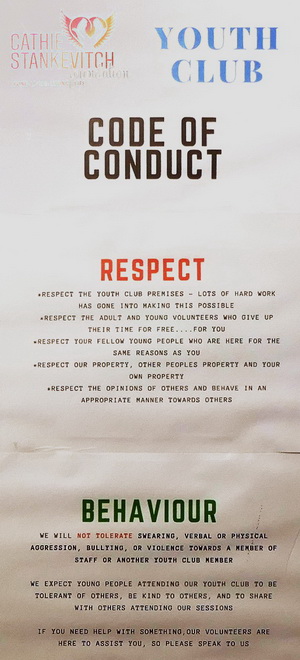 Another project that is hugely in demand is the ReSport Project, which has been running for just over two years. It was launched as a pilot scheme for 12 months in Halton, an area of high deprivation and poverty.  It was John's belief that all children should have access to sport but quite often parents could not afford the sportswear, equipment and in some cases the membership fees or subscriptions.  The ReSport Project wanted to change all that and today it continues to enable young people to partake in sports, as well as branching out in new areas such as St Helens. Currently the project is working closely with St Helens RLFC Community Foundation and over 55 schools are supported by the donation of sports clothing. More information can be found at www.resportuk.com
Continuing with the theme of encouraging social and personal behaviour is the 'What if?' programme.  These are joint sessions organised and delivered with the local police force and fire brigade.  The sessions take place in schools and give children and young adults the opportunity to consider the results of their actions. Not only are these sessions appreciated by the schools and parents alike but more importantly they are really interesting for the children and young adults who attend.
The Cathie Stankevitch Foundation also runs youth club sessions for children and young people. A building has been made available that contains five rooms and this is where the youth club currently operates.  These rooms are used for sessions that are held on Mondays and Tuesdays, 6pm – 7.30pm for boys and girls in years three to eight. Activities include pool, darts, table tennis, Wii, xBox1, Playstation3 and a music system.
The youth club also has both a beauty area as well as an arts and crafts area.  For those children that just want to chill out there is lots of soft matting and bean bags provided for relaxing.  The children and young people can also use the youth club facilities to watch movies, sports and even Netflix on a 10ft x 8ft HD projected screen.  Currently new premises are being looked at nearer to the centre of Widnes and given sufficient support (and volunteers) then a youth club will be opened there. This will provide better access for lots of children who live in the area.
The £4,000 donation from the Widnes Group will be used for the purchase of sportswear and equipment that will be given directly to the children. Details of these projects and other news can be found on the Cathie Stankevitch Foundation website, http://www.cathiestankevitchfoundation.co.uk/