The members of The Lodge of Chivalry No 3974 marked their centenary by presenting the Provincial Grand Master with three cheques for £3,974. The first of £3,974 was made out to the Freemasons' Grand Charity for the West Lancashire Masonic Charitable Foundation (MCF) 2021 Festival. The donation qualified the lodge as Grand Patrons of the festival.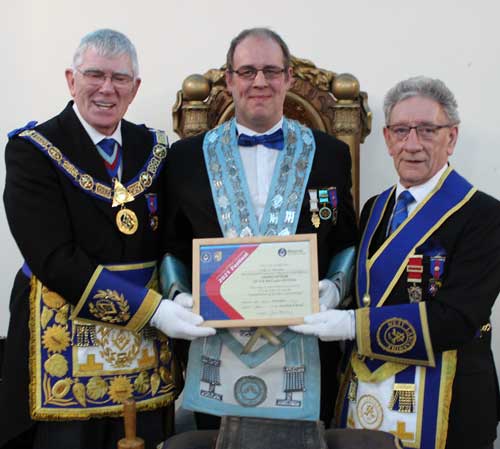 The MCF donated £8,500,000 to 414 charities across England and Wales. 22 of these charities were in West Lancashire and they received a total of £121,077.
In addition to this, 314 Freemasons and their family members in West Lancashire last year received grants totalling £895,893 in the last 12 months. £520,593 helped people cover their essential daily living costs. £200,509 was used to give life saving and life changing health support and £174,791 was used to help families with care and education support.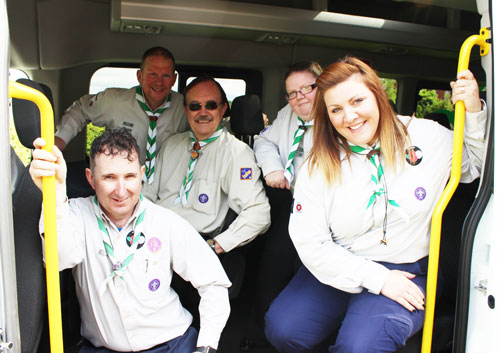 The second cheque for £3,974 was made out to the West Lancashire Freemasons' Charity (WLFC) who last year gave grants to Freemasons and their family members and dependents totalling £340,000.
The WLFC also gave three signature donations to local charities. The first was for £35,000 to St Vincent's School for the Blind enable the school to launch cutting edge practical workshops by leaders in their areas of speciality i.e. science, technology, engineering, arts and maths.
The second was for £25,000 to the 5th Blackpool Scout Group, to enable them to purchase a new minibus.
The third donation was for £10,000 to Zoё's Place, as a children's hospice they only receive 5% of the running costs from the NHS compared to the 40% adult hospices receive and are struggling to finance their work caring for babys and young children who are terminally ill.
The third cheque for £3,974 was made out to the Ormskirk Masonic Hall Society and will be used to improve the facilities in the Masonic hall that the lodge has called home for over 20 years.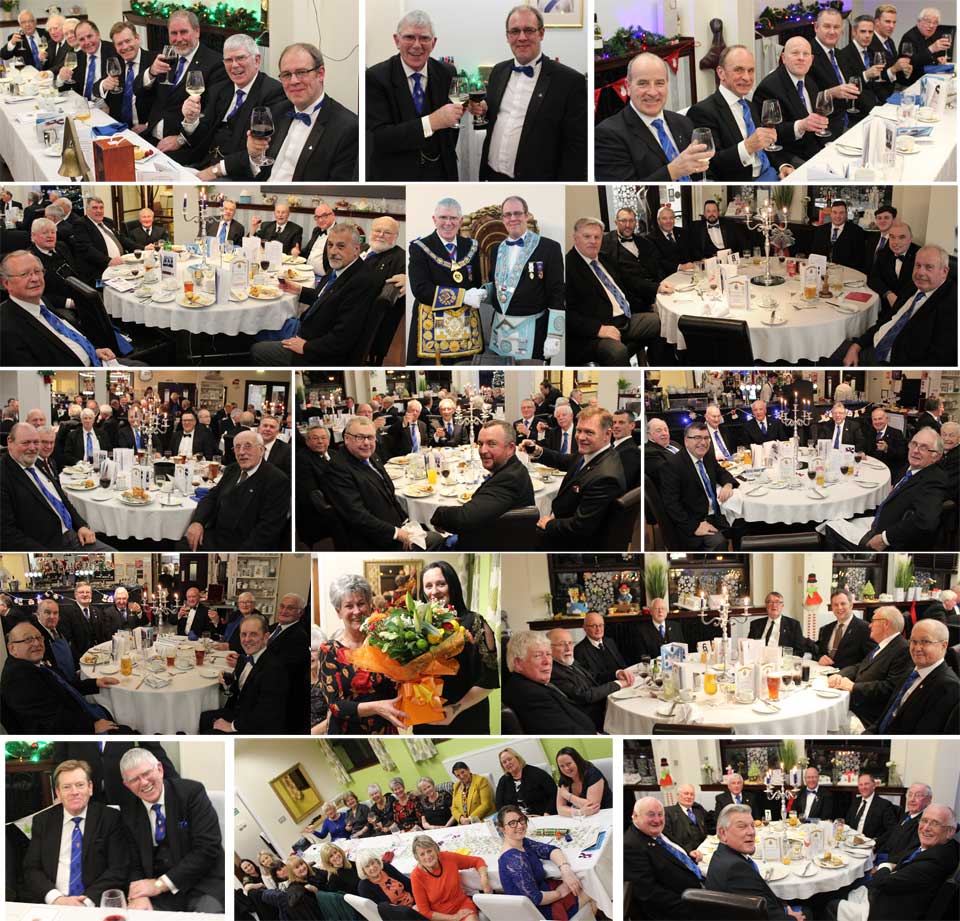 Over 100 brethren enjoyed the Centenary meeting attended by the Provincial Grand Master and his team which was followed by a wonderful five course meal. 16 ladies dined in the small dining room and afterwards joined their husbands for drinks before returning home after a very enjoyable evening.